If your business has a physical location and a digital presence, local SEO is very important.
Small businesses are a crucial part of every city's local economy. However, it's becoming increasingly difficult for small business owners to compete and grow. Having a proper local SEO strategy in place can help your business do this and grow faster.
However, small businesses might not be interested in local SEO, citing reasons like:
It seems too complicated
It isn't affordable
It takes too long to implement
However, just some of the benefits are:
Local SEO lets you show up in the search results wherever your customers are looking
Local SEO lets you expand your service area
Local SEO consistently offers high ROI
In this article, we will discuss the importance of local SEO services for small businesses, some effective methods of local SEO, and how yours can be improved.
The best news? Some aspects of local SEO can be done by anyone, no technical skills required.
Let's go!
How Does Local SEO Work?
Local Search Engine Optimization (SEO) involves the accurate and consistent configuration of local citations and targeted content that appeals to your service area.
Recent data shows that 76% of smartphone users who search for something nearby, visit a business within a day. Clearly, local SEO services for your small business is extremely important to have, and it must be set up properly to capture that audience. Inconsistent information leads to poor user experience, which leads to losing potential customers and sales. However, if the user experience is seamless and consistent, it shows you value that local audience.
Essentially, local SEO works best when it provides a positive user experience and gives the user accurate information so they can visit or contact your business easily. Additionally, if you have content that ranks well and is helpful for your audience, that can enforce your business as a local authority on your services and establishes your trustworthiness.
What are Some Effective Methods of Local SEO?
There are several effective methods that can be used when working on local SEO.
One of the most important methods though is to have your Google Business Profile established and ensure all the information is filled out correctly. Addresses, business names, phone numbers, and business hours are all important. That can mean a lot to someone who is trying to contact a plumber in an emergency only to find incorrect business hours or phone numbers.
If you have a website, landing pages are another local SEO method that can have a big impact if they are done correctly. Featuring noteworthy landmarks or points of interest in the local area, pictures of your team working in the area, and other locally focused aspects on the page all speak to the importance the company has locally in the community. Landing pages are a great local business search engine marketing strategy and are just a nice way to show off the local community too.
Additionally, local reviews are a major factor, not only in the public's perception of your services and professionalism, but also in local SEO. Many local small businesses thrive on word of mouth, and there is no better way to accomplish this than with reviews from other people in the local area. Alternatively, a bad online reputation can lead to a loss of search traffic and faith in your brand, all of which directly impact profitability. Having negative reviews or articles from sources that rank higher than you can also make your paid ads less effective.
Also, there are likely a number of local online business directories you can get listed on. Not only will getting your contact information into these directories help make your business more visible and easier to find, but it will also boost your local SEO.
SEO vs Local SEO – What is the Difference?
"OK, so what makes local SEO so different than just 'regular' SEO?"
Great question!
While it is true that the traditional SEO methods used for a more national or global scale do overlap with those used for local SEO, there are some key differences.
As the name indicates, local SEO focuses your optimization efforts on reaching the audience local to your business. Want an example? Let's say I am in Florida on a trip and want to find a place to stay and search for "Best hotels in Florida". If you own or manage a hotel in the area, you will want to show up in local results for that query. If you do not show up there, you are missing out on that traffic and those potential customers. By putting local SEO strategies in place for your local business, you can establish your brand on the results pages and attract more traffic and customers.
While this is a basic example, and the two really are in very similar spaces, but it makes the point that generally local SEO is focused on a particular region.
Can I Do Local SEO Once and be Done?
We get asked this question a lot, as you might imagine. And the truthful answer is that yes, some methods of local SEO only need to be "done" one time. However, no matter what methods are used, they all need to be maintained in order to maintain your ranking position.
A simple example of this is that you only need to set up the Google Business Profile one time. So long as the NAP info does not change, that is all there is to it. But a lack of reviews or interesting content like updates and photos (if that is appropriate for your business) will eventually result in you losing your spot on the Google results page. Why is this the case? Let's consider an example.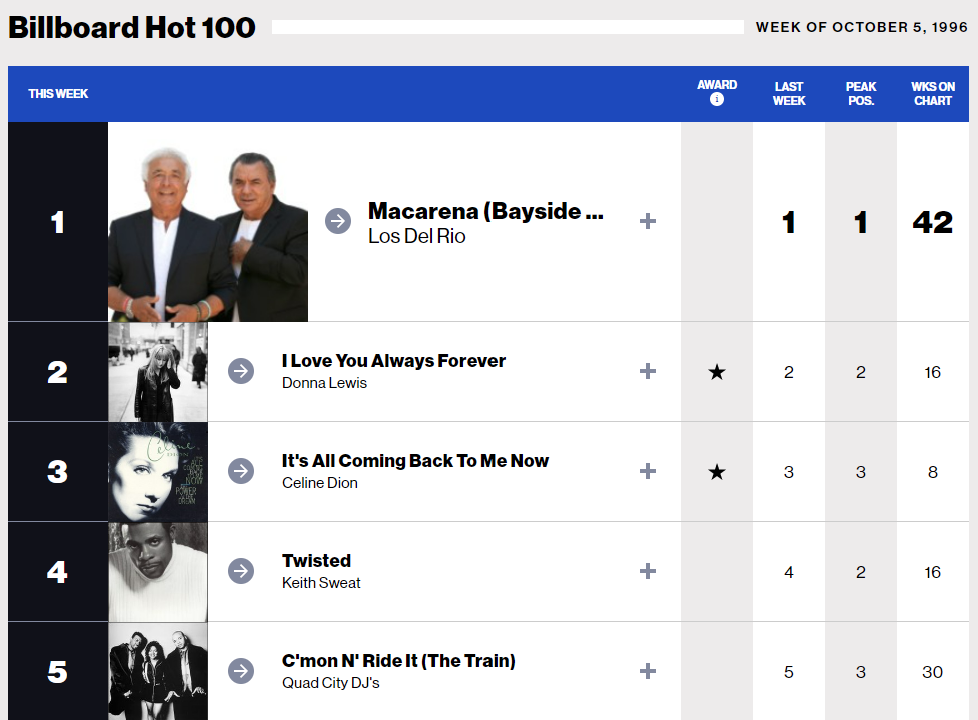 The point is clear: over time, opinions, styles, and even our own tastes, change. If a radio station continues to play the Macarena today, that is what we would call "niching down". But if you searched for the top songs today and saw the Macarena listed, you would think something is very wrong!
With approximately 400 million active websites on the internet, Google's searching systems have the almost impossible task of offering a user the most useful, helpful, and relevant content it can. Periodically, those systems get updated as well to keep the content fresh. And as thousands of new sites and new content get added every day, the search results page for your query just cannot stay the same. As sites become less active and others more active, as content gets updated and proves to be more useful and trustworthy, and as protocols and best practices change, if your content does not change with it chances are it will get left out.
The same is true for local small businesses.
As new businesses move into the community, others change, and others close, but the landscape continues to change. In order for your business's listing to stay on top, it needs to be active, it needs to stay up to date, and it needs to be helpful and informative to your audience.
Why is Local Search Likely to be Important in the Future
Local search is clearly very important for small locally owned businesses, and we expect that to continue. Why? Because of the efforts made by Google and other search engines that focus on it.
Of course, one reason is the local searchers' intent is typically one of someone who is ready to buy. And usually, they are purchases that need to be made locally or in-person.
Beyond that, though, are the features Google has added. Image search and voice search, for example, can provide focus on local results, even showing prices for items and services right in the search results. For these reasons, we continue to expect local search and local SEO to continue to be an important part of a small business's marketing strategy.
What this all can amount to is a growing need for your business to show up in more results, more often. As Google presents more information right on the results page, it is more important than ever to have that information be accurate for the user.
Creating rich content for your website that addresses the question a user has, but also creates interest in your business, can also drive traffic and generate qualified leads.
Local SEO Can be a Huge Difference Maker for Your Business!
Hopefully the information in this article has helped you better understand the importance of local SEO for your small business.
And while all of the methods and practices mentioned here can be done by anyone reading this, the question you need to answer is: where is your time best spent?
We can help your business with our local SEO methods and processes and take one thing off your schedule. Let us show you how!