As many as 56% of local businesses do not have their Google Business Profile account set up. And if you are here reading this, you probably do not have it set up for your business either! Good news – you are not alone, it is simple to set up, and it is 100% free. In this post, we will go over the steps of how to setup your Google Business Profile account for your local business. If by the end of this article you still don't feel comfortable, that is why we are here! Contact us today and we would be glad to help you get started.
What is a Google Business Profile?
First though, let's explain what Google Business Profile is. Google Business Profile is a tool offered by Google to display your business name, physical address, primary phone number, website, and operating hours in the maps area of a search result page. Additionally, you can upload photos of your storefront, your team in action, your products, or anything that you think helps advertise your business and your services. Visitors can also leave reviews and comments that you can respond to.
This provides an easy way for potential local customers to find out everything they initially need to know about your business and can help them get in contact with you quicker.
Now, on to the steps.
Create Your Google Business Profile Listing
Step 1: Create a Google Account (or use an existing one) that you want associated with your business. This can be any valid email address, but ideally it would be one that is located in your business's domain.
Step 2: Go to google.com/business and choose "Manage Now".
Step 3: Since your Google Business Profile account does not already exist, you would choose "Add your business to Google":
Step 4: Enter your full, legal business name, and choose "Next".
Step 5: Lookup some business categories to classify your business as. Once you have decided on one that fits the closest for your business, choose "Next":
Step 6: Choose from the suggested list of specific services, or create your own:
Step 7: If your business has a location that customers would visit, like a storefront or office, you can add that location by choosing "Yes". Otherwise, choose "No".
If you choose Yes, you will be asked to provide the physical address of your business, as well as if you serve your customers outside this location: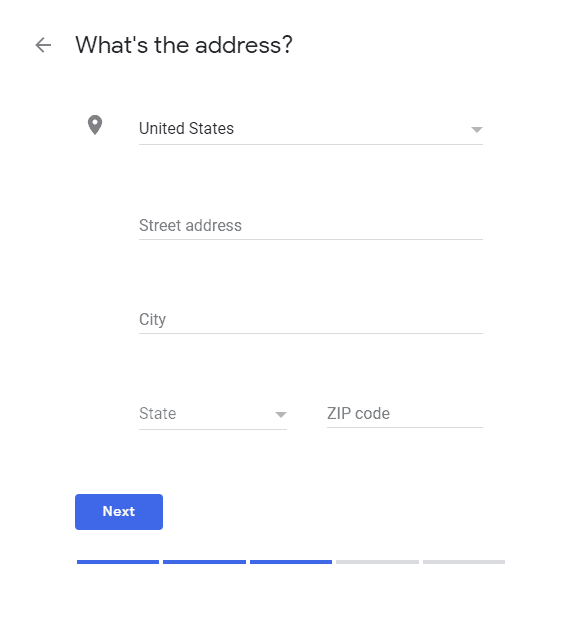 If you choose No, or if you also serve customers outside of your physical address, you will be asked to provide a general service area:
(If you do not provide even this information, you will be asked the general region the business is located in.)
Step 8: Provide the contact details to be displayed in your listing: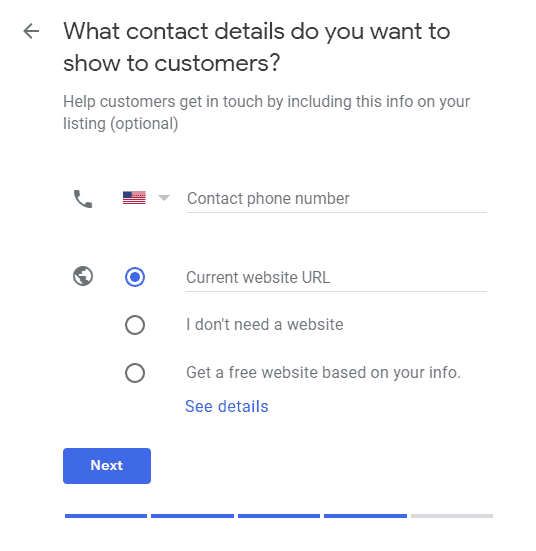 Step 9: Review that everything is correct and choose "Finish"!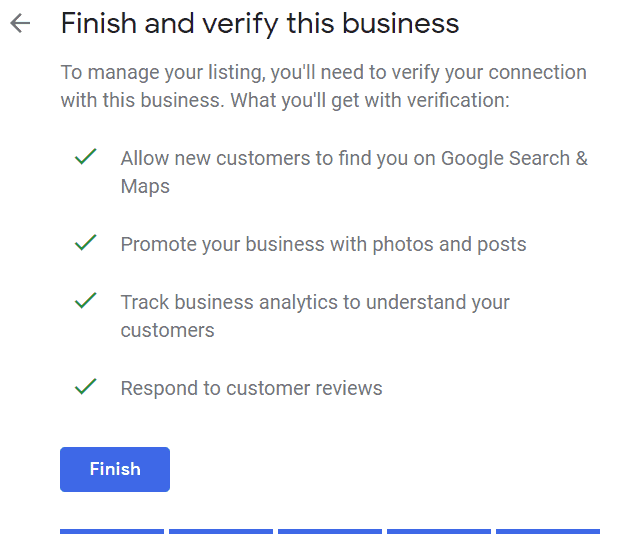 Step 10: Verify your business with Google, either by 1) a verification postcard sent through the postal service, 2) automated phone verification, or 3) email verification. Depending on what you enter as you set up the account will qualify you for one or more of these options.
You've Set Up Your Google Business Profile, Now What?
Once your Google Business Profile account is verified, your business can begin to appear in Google searches in the map results area. But configuring it is just the beginning! Now it's time to add content and optimize it. You also want to engage with your loyal customers as they submit reviews and comments.
Hopefully this article has helped you see not only how to setup your Google Business Profile account, but also how valuable this free tool can be for your business.
There are other similar free services, like Bing's Places for Business, to set up too. All of these are intended to drive potential customers to your business, just like traditional SEO and SEM. Setting up your local business on Google Business Profile is just one of the key parts of a comprehensive SEO package of services we offer.
Of course, we are here to help, not only with setting up your Google Business Profile account, but with optimizing it and your website too! Please reach out to us today, so we can get started.